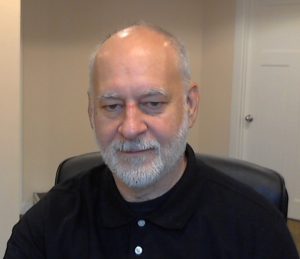 This is Greg.
Greg's always enjoyed a challenge and followed in his grandfather's footsteps by renovating and building houses.
His grandfather took an innovative approach to construction by prefabricating house parts in his garage during winter and assembling the complete home in the summer.
Sharing his grandfather's innovative bent, Greg looked for new and better ways of building. His interest in alternative energy led him to realize that saving energy is more cost-effective than generating it. With this in mind, he evaluated SIPs, advanced framing techniques, and ICF.
It was while building out his subdivision, that Greg had the chance to compare conventional wood-framed construction with ICF. In a side-by side comparison, a villa built of ICF was significantly quieter and more energy-efficient than the exact same floor plan built conventionally.
Greg's been building with ICF for over 10 years. He's worked on everything from garages and room additions, to duplexes and multi-level homes. He's excavated under an existing house to build a basement, built an octagonal house, and poured a concrete roof. He also built the first Passive House (net-zero) in Missouri.