What are Insulated Concrete Forms?
ICFs are high density, fire retardant expanded polystyrene (EPS) panels. These are assembled into whatever structure you want, then filled with steel-reinforced concrete. This combination creates a monolithic form, meaning that parts don't move independently.
ICFs come in a variety of foam thicknesses and gap widths letting you customize the R-value and concrete thickness to your needs.
ICF foam is made without formaldehyde, HFCs or CFCs, and construction waste is much less than building with wood.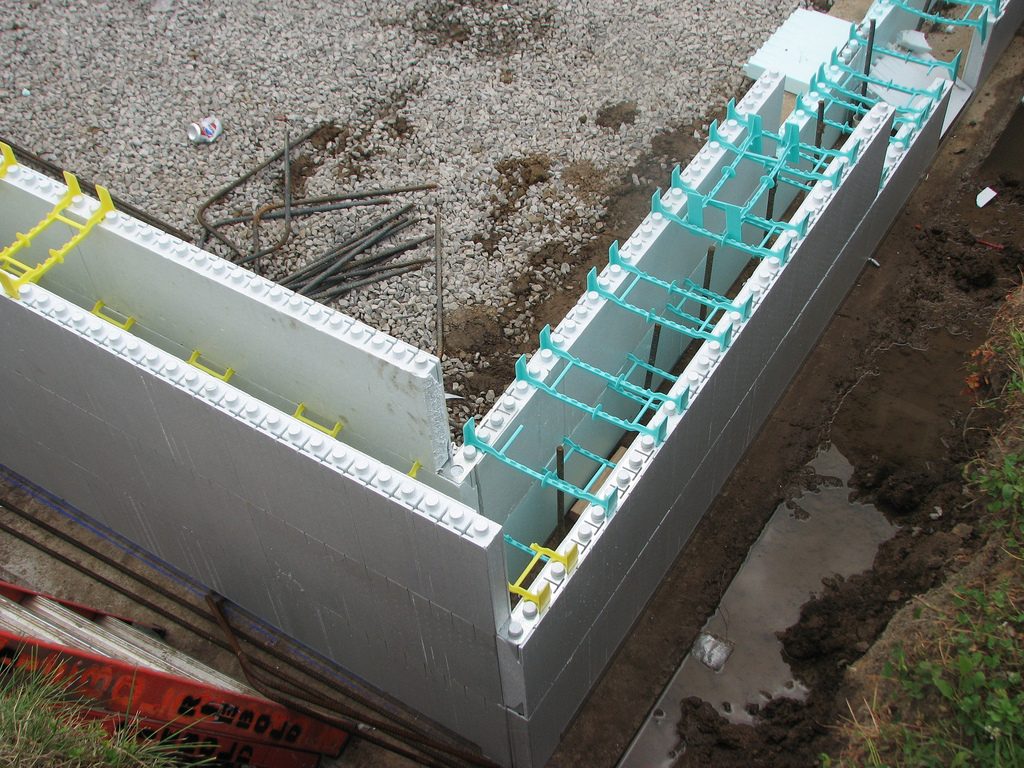 What Can I Build Out of ICFs?